Double-end Aluminum Alloy Multiple Lockout Hasp DHA-01
Product Detail
Product Tags
Aluminum with surface treatment. Allow eight workers to lock out a single source.
Accepts padlocks with a shackle diameter up to 7.5mm.
Overall length: 152mm, with 25mm and 38mm jaws.
Used to expand the number of locks to achieve the purpose of multiple people managing the same energy source.
The two ends are lock hooks of different specifications, suitable for different occasions.
Safety lockout hasp are also called chain locks. They are usually composed of steel buckle polypropylene lock handles. The use of safety hasp locks solves the problem of multiple people managing the same machine or pipeline. When a machine needs during maintenance, it is necessary to cut off the power supply and lock and tag the power supply to prevent someone from turning on the power by mistake and causing injury to the maintenance personnel.
When one person is performing maintenance, only a normal padlock is needed for locking and tagging. When there are multiple persons performing maintenance, a safety lockout hasp must be used.
When the maintenance is completed, the person removes his padlock from the safety hasp, but the power is still locked and cannot be turned on. Only when all maintenance personnel have evacuated the maintenance site and all the padlocks on the safety lockout hasp have been removed , The power can be turned on. Therefore, the use of safety lockout hasp solves the problem of multiple people managing the same equipment and pipeline.
Safety hasp is a kind of safety lock. Wenzhou Boyue safety lockout hasps can generally be divided into steel lockout hasps, economical steel lockout hasps, fireproof aluminum lockout hasps, and steel jaw lockout hasps, economical steel jaw lockout hasps, insulation lockout hasps, fireproof double-head aluminum lockout hasps.
| | |
| --- | --- |
| Product Name | safety lockout hasp with hook |
| Material | Aluminum |
| Color | Silver |
| Size | 1" and 1.5" |
| Item | aluminum lockout hasp with hook |
| Finish | Surface treatment |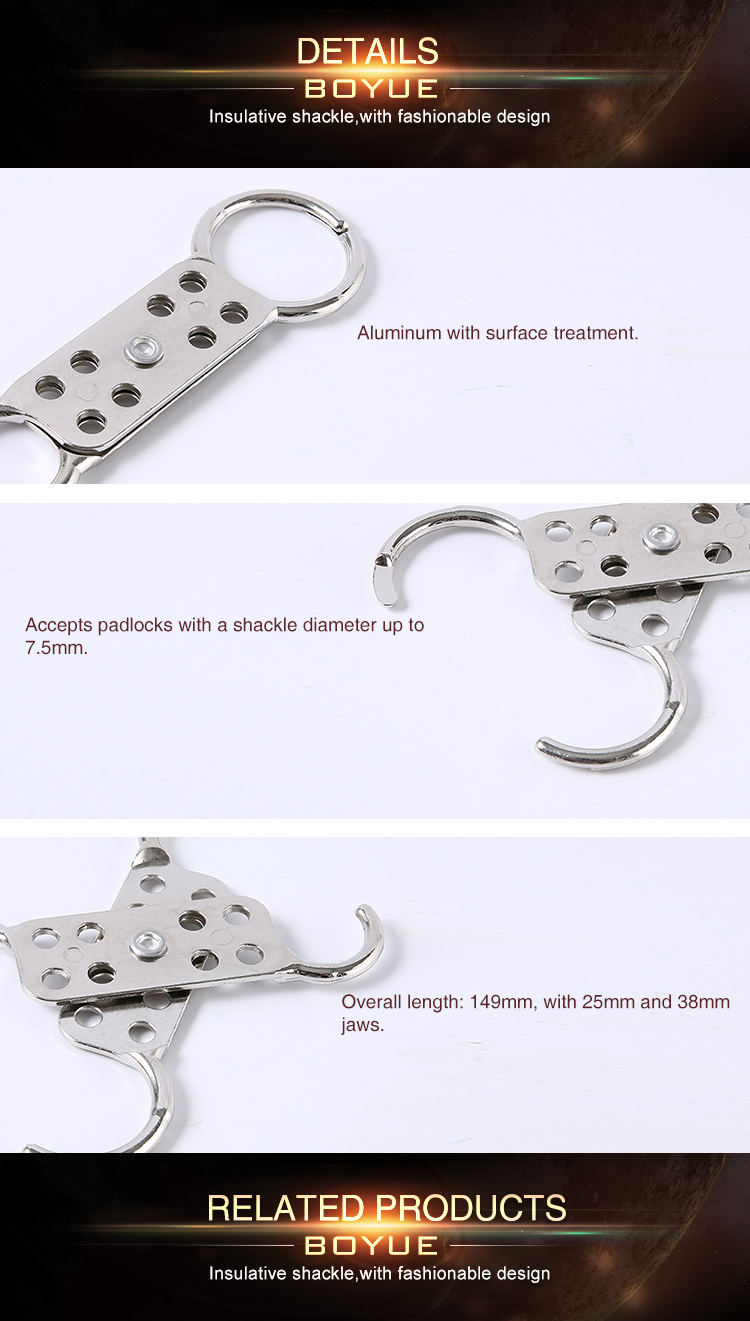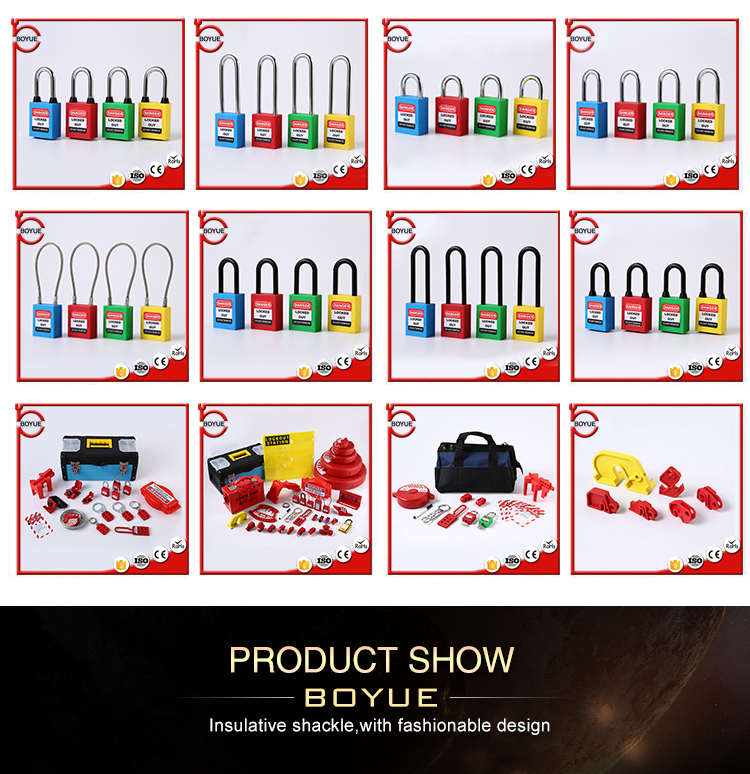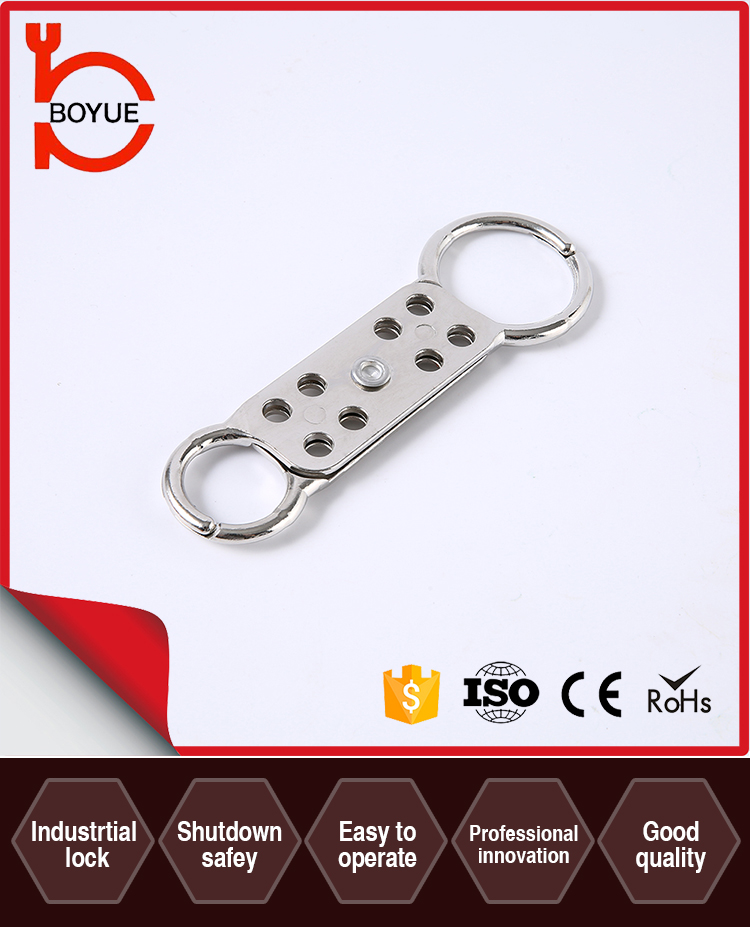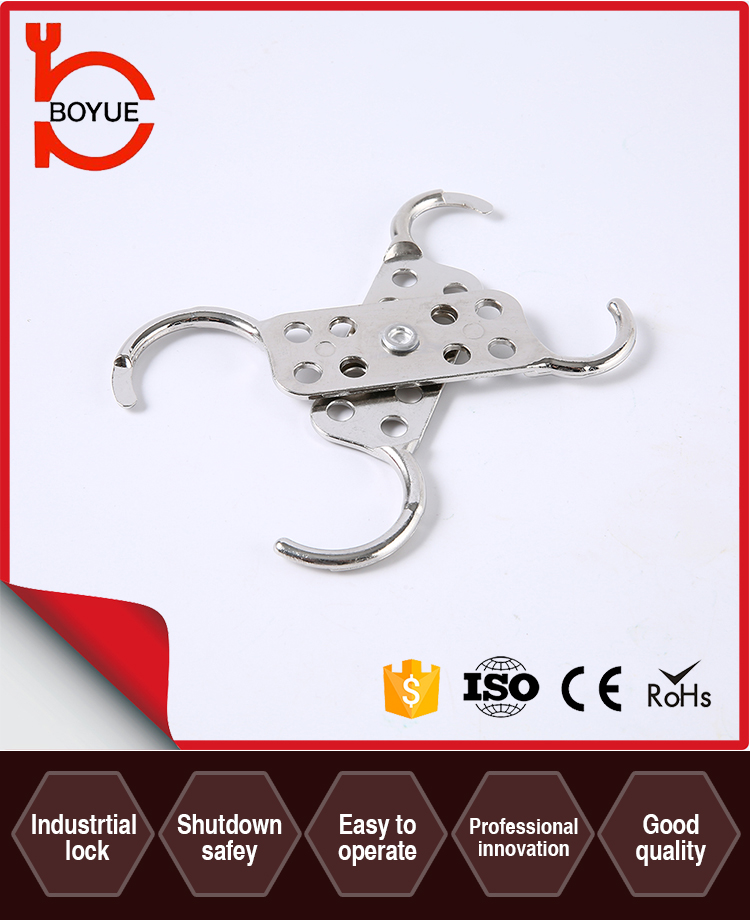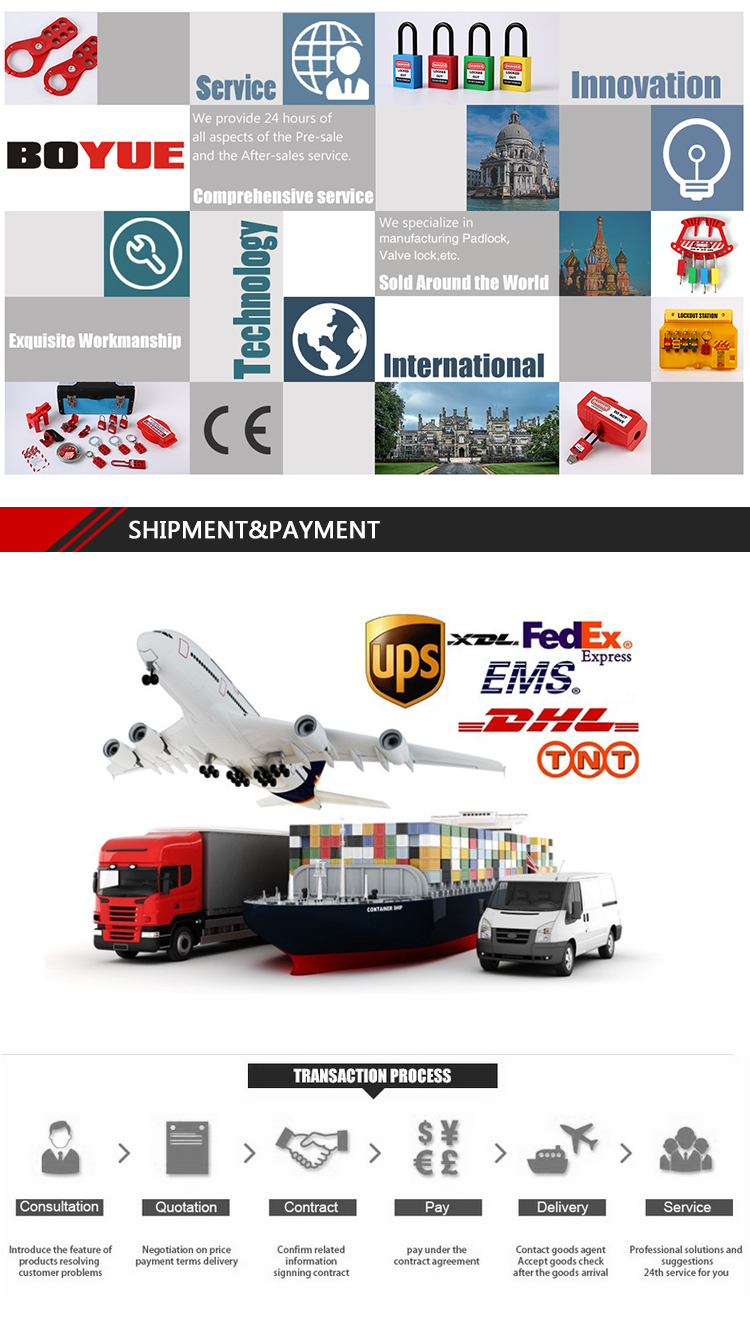 ---
Previous:
Aluminum Lockout Hasp AHS-01 AHS-02
---
Send your message to us:
Write your message here and send it to us