Steel Safety Lockout Hasp HS-01 HS-02
Product Detail
Product Tags
Material:
Steel with vinyl coated body, rust proof.
1. Material: Steel with a PA coated body.
2. Usage: allow six workers to lock out a single energy source.
3. Features: 
a) OEM Manufacturing Service Supported
b) allow six workers to lock out a single energy source.
c) lock holes: 10.5mm
d) Colors of  handle can be customized.
4. Applied Size: available for 1" and 1 1/2" diameter.
5. Package: 1 piece
Allow six workers to lock out a single energy source.
The lockout hasp is placed through the isolating point and each person carrying out maintenance or service work attaches and locks in place their own unique individually keyed padlock through the lockout hasp.
This ensures each worker's safety as the energy cannot be restored until the work is finished and all padlocks have been removed.
Safety buckle lock is also known as row locks are usually made by steel and poly acrylic lock handle lock, the use of safety buckle lock is very good to solve the problem, multiple management the same machine or pipe when a machine need maintenance, need to cut off the power supply and power supply for Lockout tagout processing, in order to prevent some wrong operation that on damage to maintenance personnel.
When one person for repair only need to use ordinary padlock for Lockout tagout can, when many for repair, must use the buckle lock security, maintenance is complete when someone will own padlock removed from safety clasp, but the power is in the locked state does not open, only when all the maintenance personnel from maintenance site and remove all the padlock on the safety clasp locks, the power to open it. Therefore, the use of safety clasp locks is a good solution to the problem of many people managing the same equipment and pipes.
| | |
| --- | --- |
| MODEL | SHACKLE SIZE |
| HS-01 | Lock shackle 25mm(1") |
| HS-02 | Lock shackle 38mm(1.5") |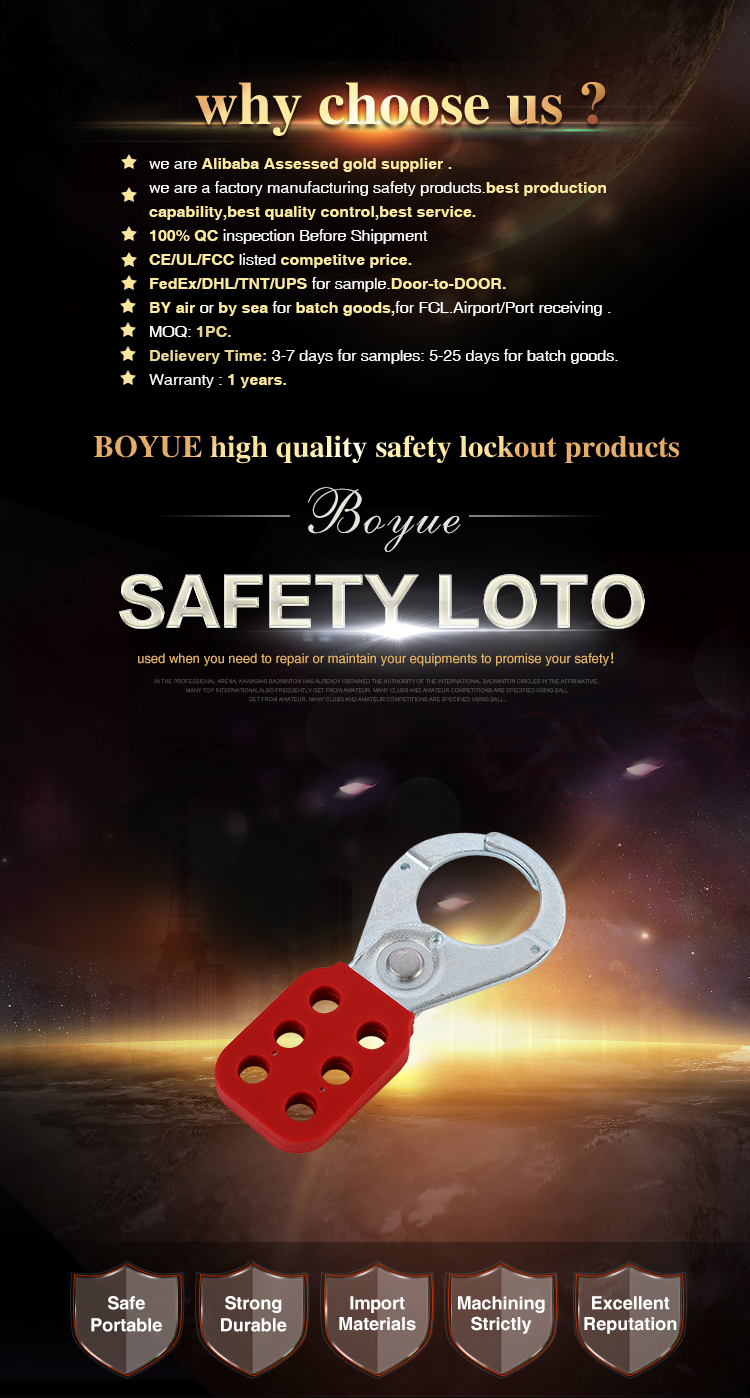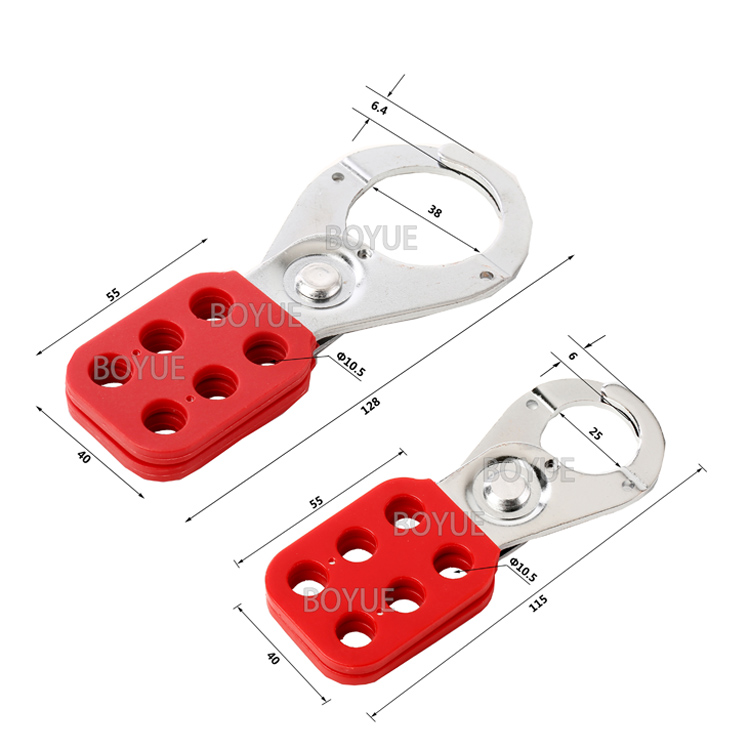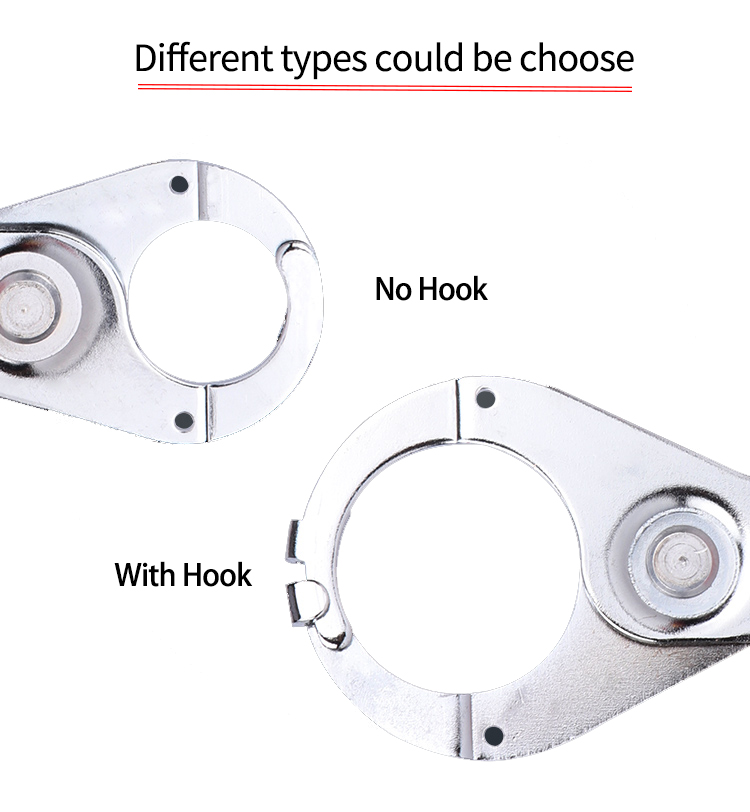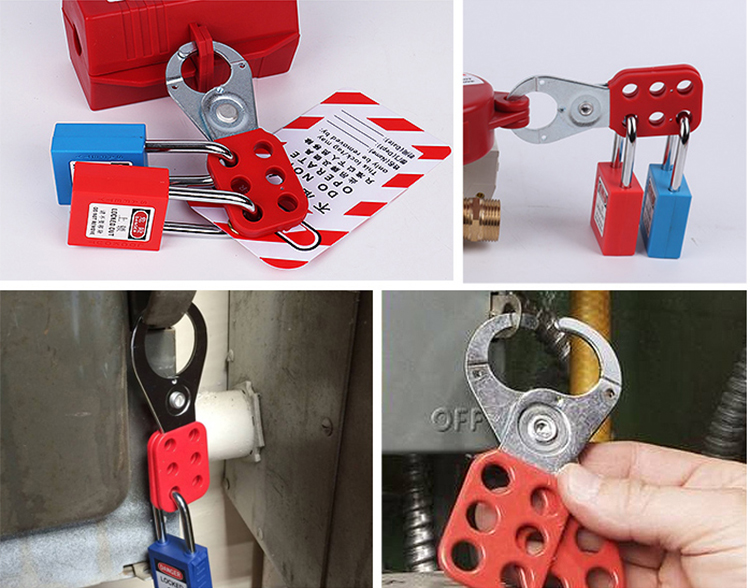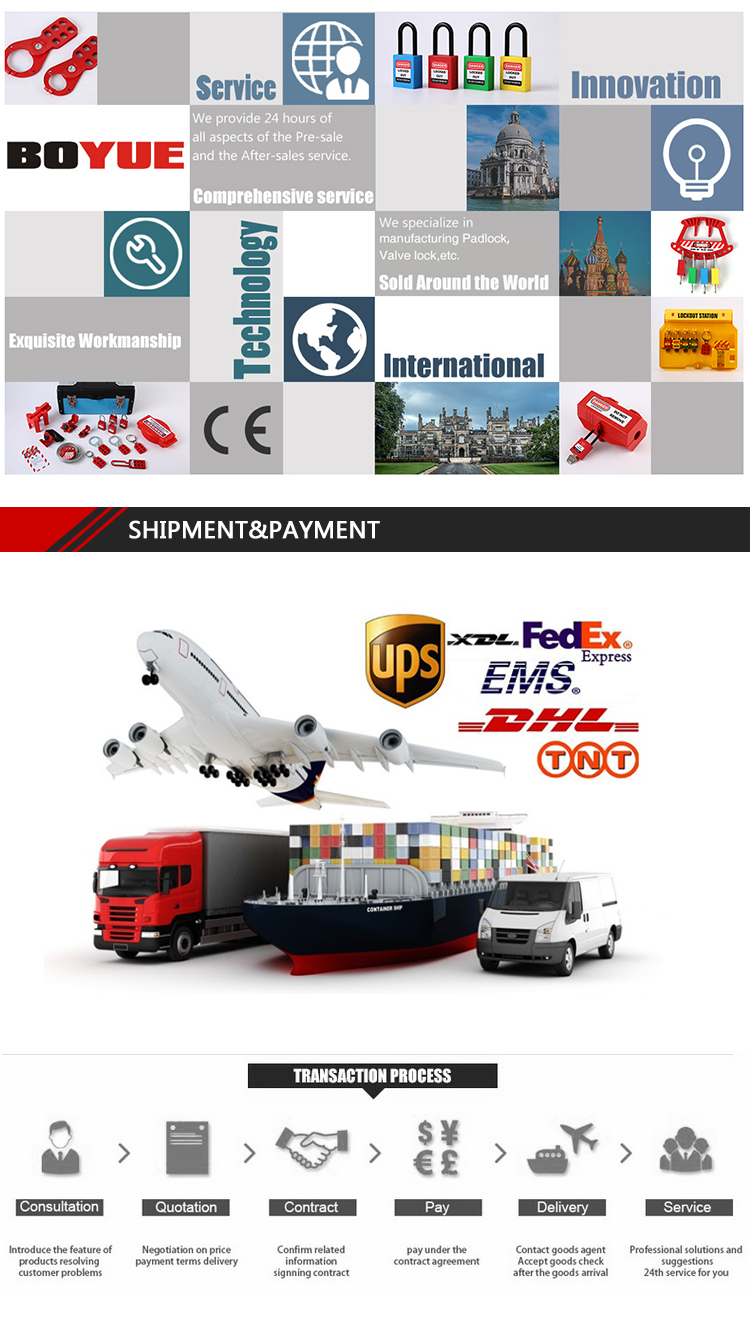 ---
---
Send your message to us:
Write your message here and send it to us