Plastic Safety Scaffolding Holder tag KT-01
Product Detail
Product Tags
A.Fitted to all legal access points, the unique holder and insert ensure that the latest scaffold status is instantly visible from the scaffold build stage to dismantle.
B.The holder displays "DO NOT USE SCAFFORD" prior to inspection,then it is used in conjunction with a choice of three inspection inserts: prohibition,standard inspection and load classification.
What is the specific process of scaffolding tags?
The first step: prepare in advance
Prepare to shut down energy in advance. Common energy types listed on scaffolding tags include electromagnetic energy, mechanical kinetic energy, air energy water heaters, etc... and its potential risks. Put the protective maintenance device (safety lock), and prepare to shut down the energy in advance
Step 2: The work of notification
Announce the work done by operators and managers who are likely to be affected by safety protection and maintenance equipment.
Step 3: The work of turning off
Turn off mechanical equipment or equipment
Step 4: Locking work
Use appropriate safety factors to lock the device and lock all electrical energy to turn off mechanical equipment or equipment. When locking, make sure that no one can turn on the main power switch or shut-off valve. Then put a warning sign on the safety factor lock to prevent accidental operation.
Step 5: Inspection work
Check all equipment control devices and circuits to ensure that the mechanical energy is fully protected.
Step 6: Maintenance work
Carry out maintenance according to different equipment usage conditions, if some must be maintained once a month, some are longer...
Step 7: Return to normal operation
When all work is carried out and the scaffold tagging device is removed, please make it clear that all common tools and industrial equipment circuit locking devices have been removed. Please notify all employees as much as possible before showing the mechanical energy again.
| | |
| --- | --- |
| Material | PVC |
| Type | waterproof |
| Warranty | 1 Year |
| Product Name | durable scaffolding  tag,KT-01 |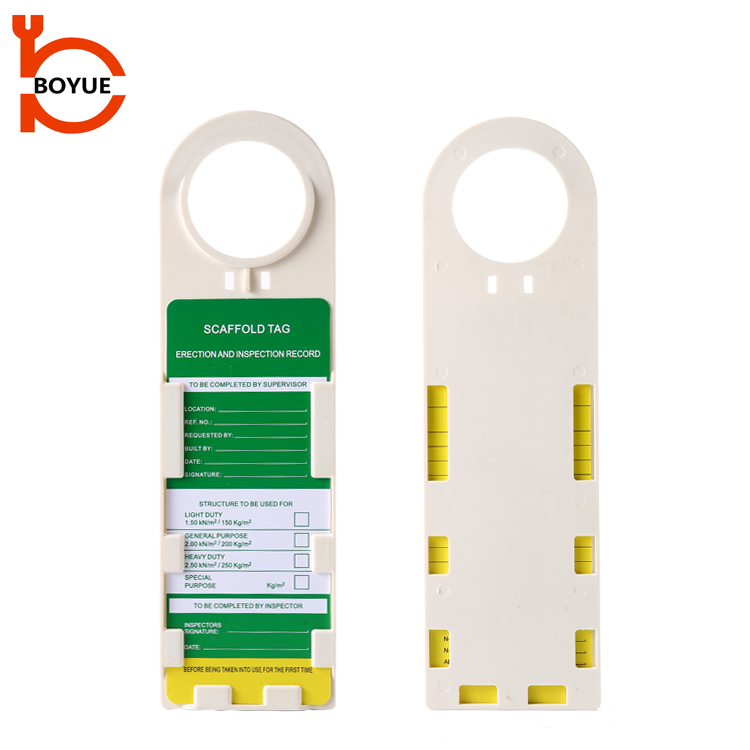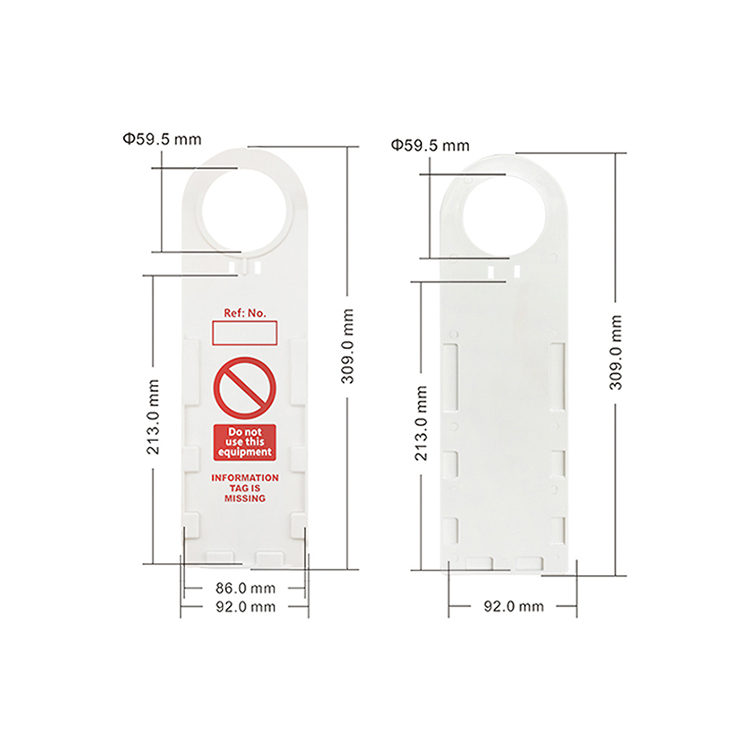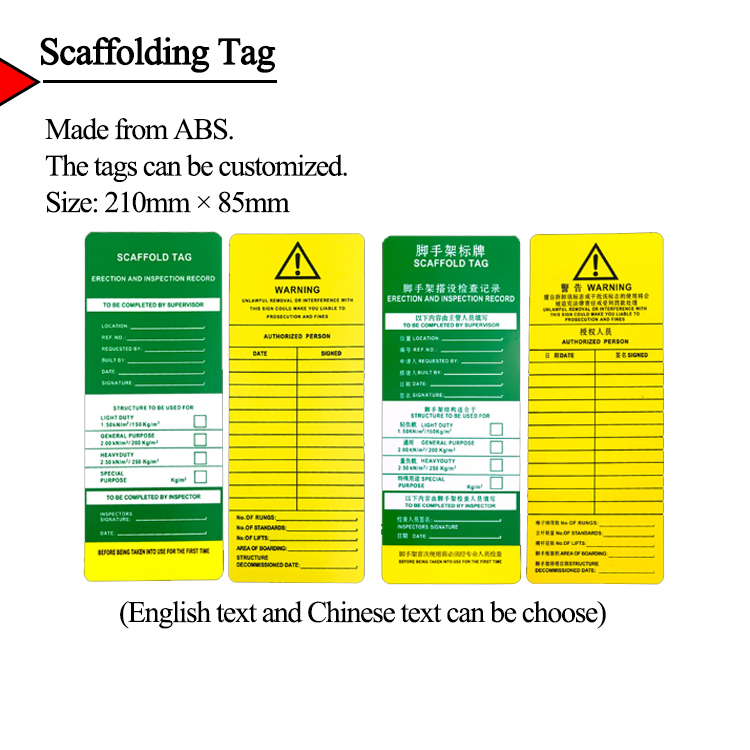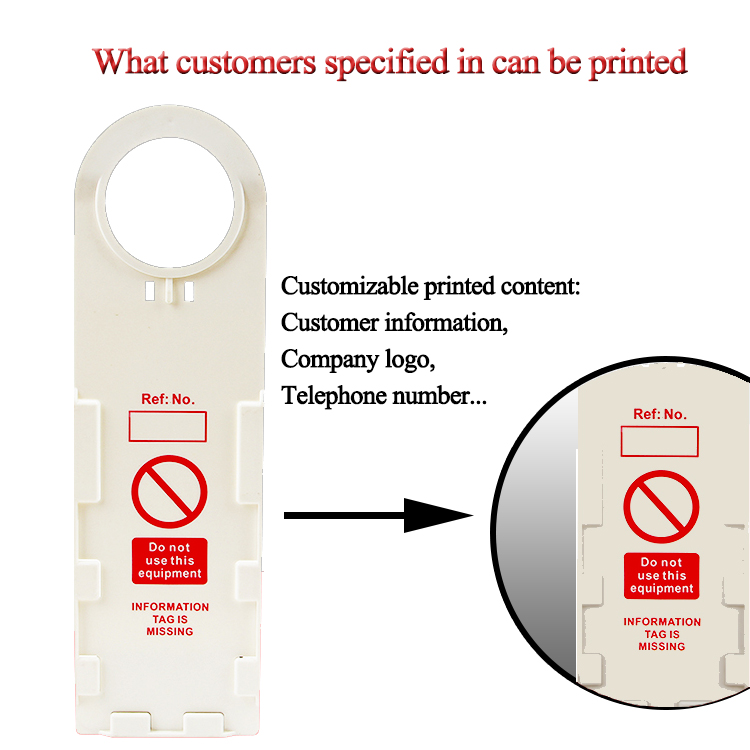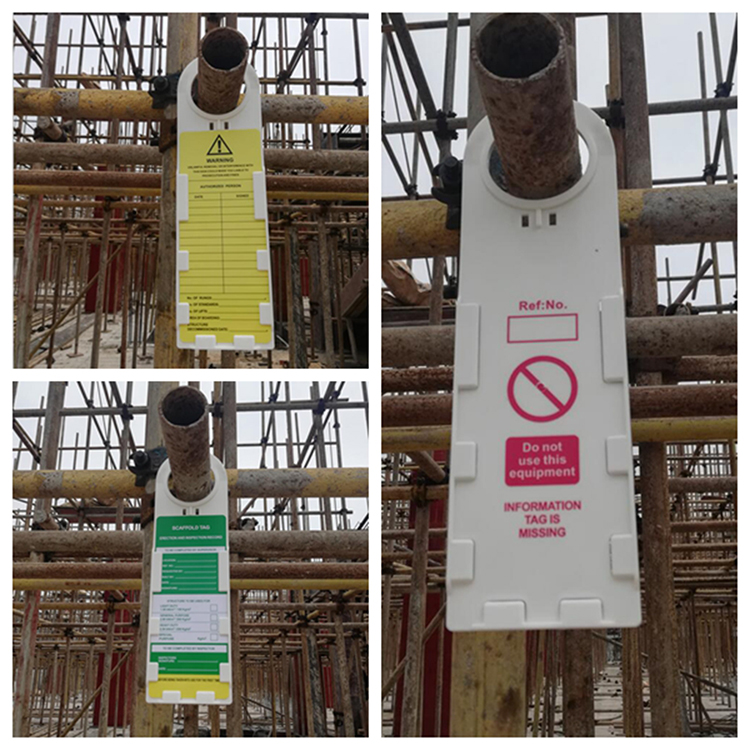 ---
---
Send your message to us:
Write your message here and send it to us