40mm steel shackel nylon padlock ABS safety padlock
Product Detail
Product Tags
Our safety padlock is made from reinforced nylon body and different shackles: steel, or nylon.
a) Widely used in chemical, electrical, automobile industry, etc.
b) Easily to be carried
c) With rewritable warning signs. Wording can be custom made
d) Key Retaining Feature (When the shackle is open, the key can not be removed)
e) High Security 12 pin cylinder lock, up to 400000pcs different locking
f) Both sides and the front of the lock body can be laser engraved to keep a permanent logo or code.
h) The key charting system as below:
    1) keyed differ (KD): Every padlock is unique and can be only opened by its own keys. It's Perfect for simple lockout applications and a manageable number of energy isolation points.
    2) keyed alike (KA): Every padlock in the set can be opened with the same key. It will Reduce number of keys needed to carry. Ideal for individuals or trades responsible for multiple machines or isolation points.
    3) Master keyed (KAMK /  KDMK): Each group of locks (KA / KD) can be opened with a master key. Useful for larger complex systems when supervisory access may be required.
   4) Grand master keyed (GMK): A single key can open all groups of locks in the system. Useful when supervisory or managerial access to all locks is needed
i) Key cylinder and keys recorded for repeating orders.
Part No.

Description

Shackle Material

Specification

S/SDIA4-KA

Keyed Alike

Steel

The type of lock body: A,B,C




The standard lock body: C

S/SDIA4-KD

Keyed Differ

"PL": plastic lock body

S/SDIA4-MK

Keyed & Alike/Differ

"S": Steel shackle

S/SDIA4-GMK

Grand Master Key

The standard color: red.




Other colors can also be choosen

PLDIA4-KA

Keyed Alike

Nylon

PLDIA4-KD

Keyed Differ

PLDIA4-MK

Keyed & Alike/Differ

PLDIA4-GMK

Grand Master Key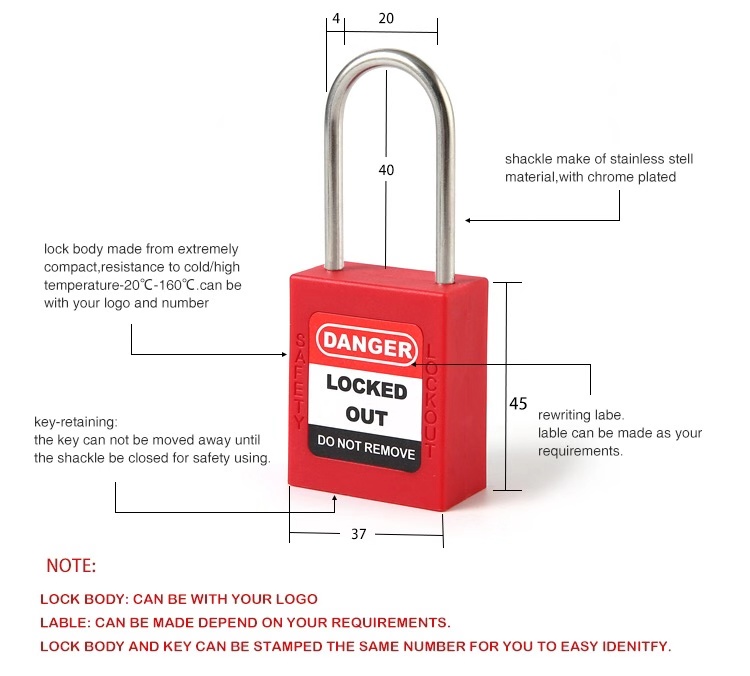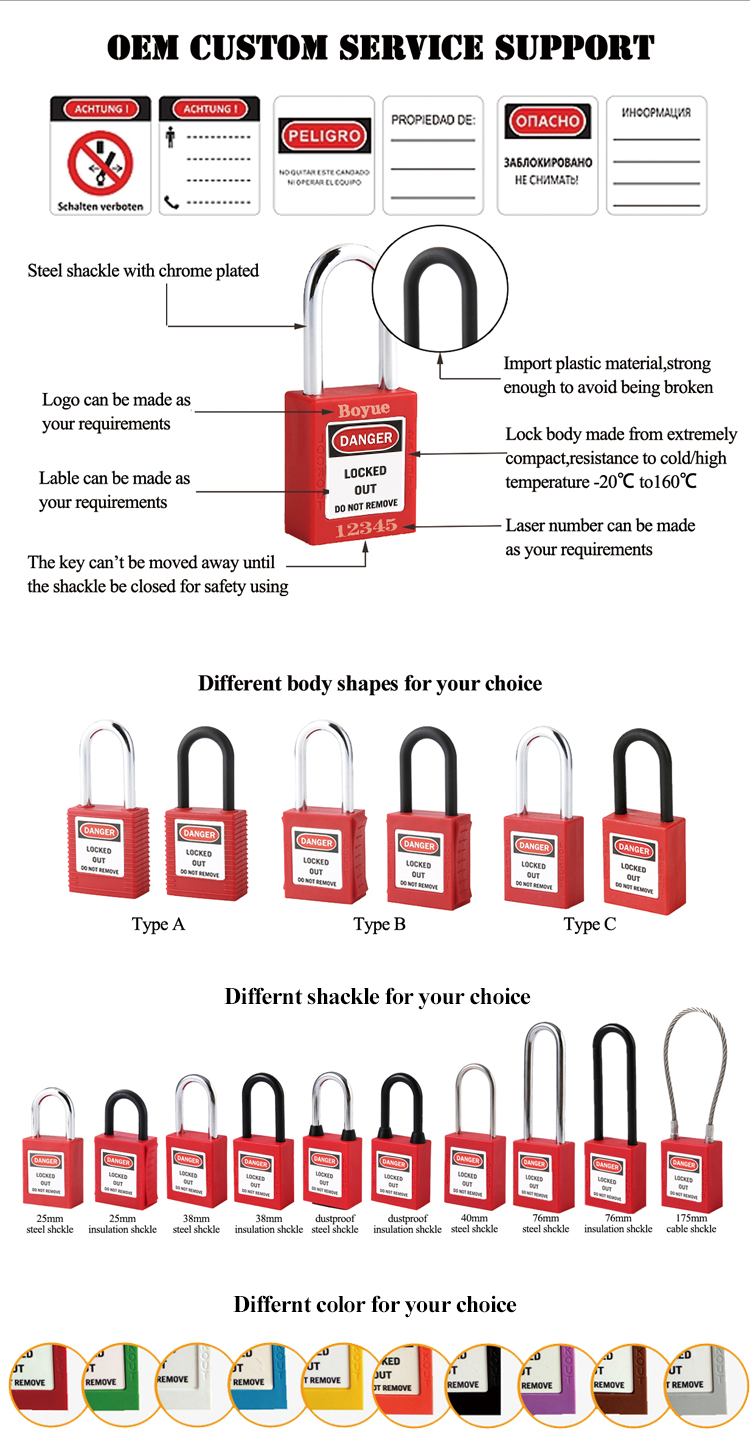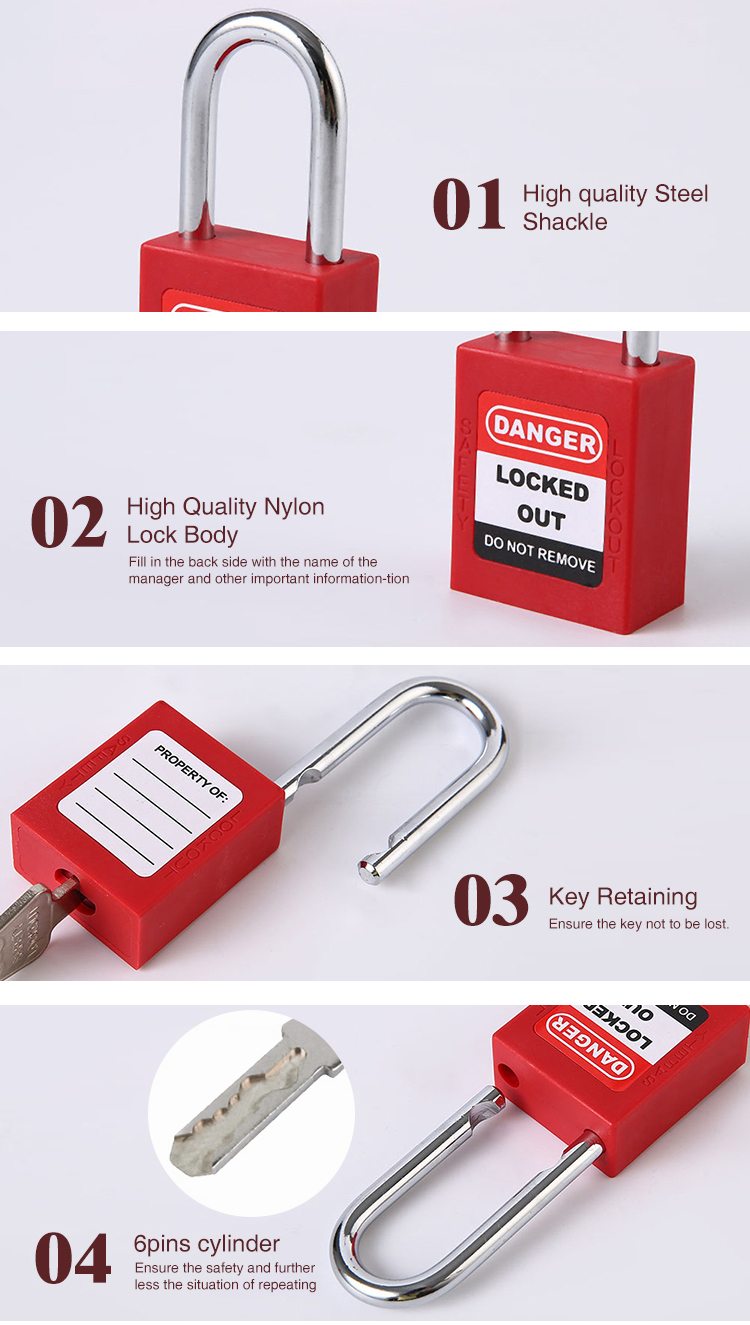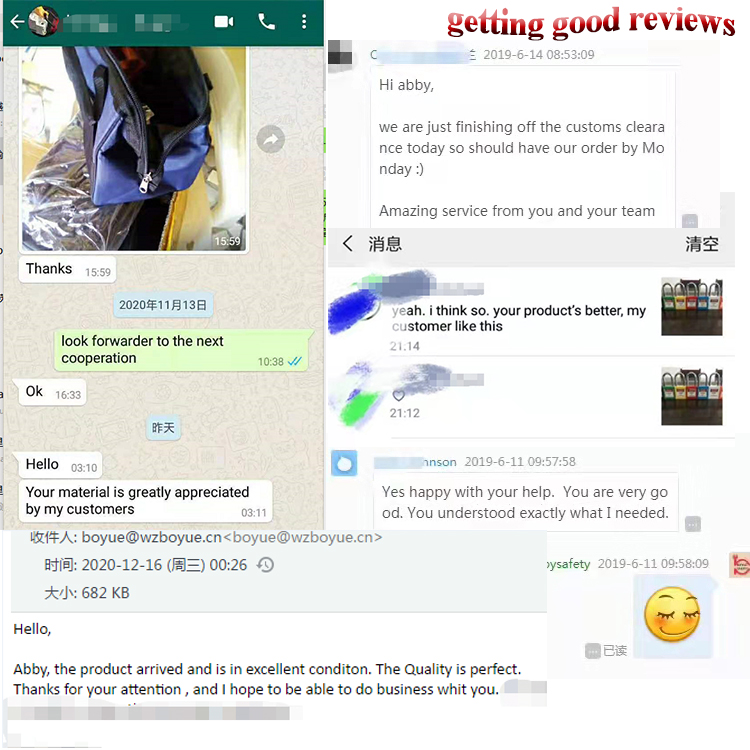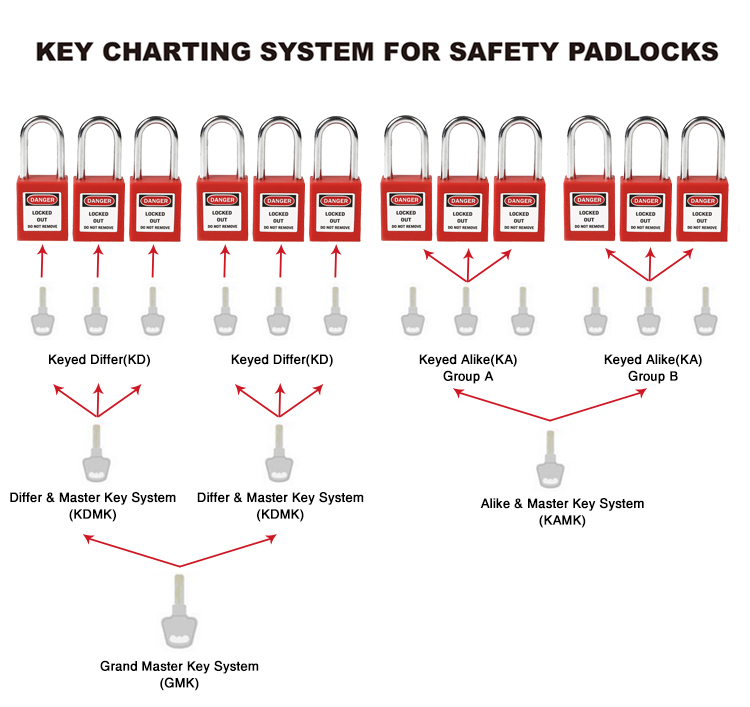 ---
---
Send your message to us:
Write your message here and send it to us