Portable Metal Group Lockout Box GL-01 GL-02
Product Detail
Product Tags
Our Master lock Group Box is made of carbon steel. This portable steel safety lockout kit secures each lockout point on a piece of equipment with just one designated lock. The group lockout kit captures the keys from those lockout points by placing them in the lock box. Each authorized employee locks one personal safety lock onto the box, removing them only when their work is complete. Exclusive latch tight feature ensures the keys cannot be accessed until the last lock is removed. Durable powder-coated red finish with an easy-to-grip, ergonomic handle. Lockout message in English. Can be customized if required. These portable group lockout boxes can accommodates up to 12 workers or 13 workers, more with the use of lockout hasps.
The multi-hole lock box can simplify the locking procedure of large equipment. When the machine and the production process have been locked, the keys are all in the group lock box. At this time, each member needs to lock the lock box to ensure that no one can open the lock box individually. Only when all members are present can the lock box be opened. Take out the key to open each lock point to ensure absolute safety.
1. It is made of carbon steel, painted on the surface and bright in color.
2. It can lock up to 13 people. At the same time, it adopts a unique cover structure to ensure that the lock box cover will not be opened when any lock hole is locked, ensuring the integrity of the lock.
3. The size of the lock box is 230×90×155mm
| | |
| --- | --- |
| Part No. | Description |
| GL-01 | Size: 230mm(W)×155mm(H)×90mm(D), 12 holes |
| GL-02 | Size: 230mm(W)×155mm(H)×90mm(D), 13 holes |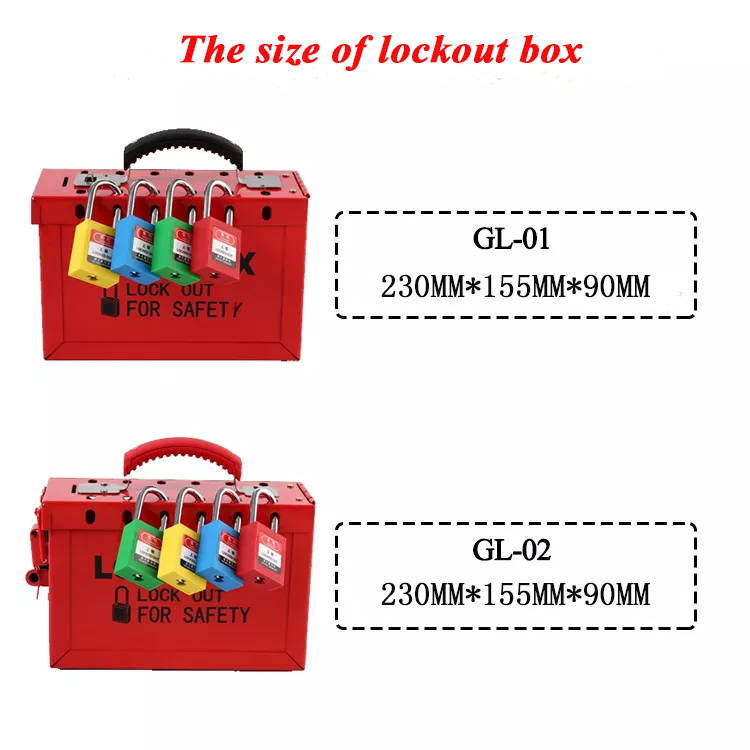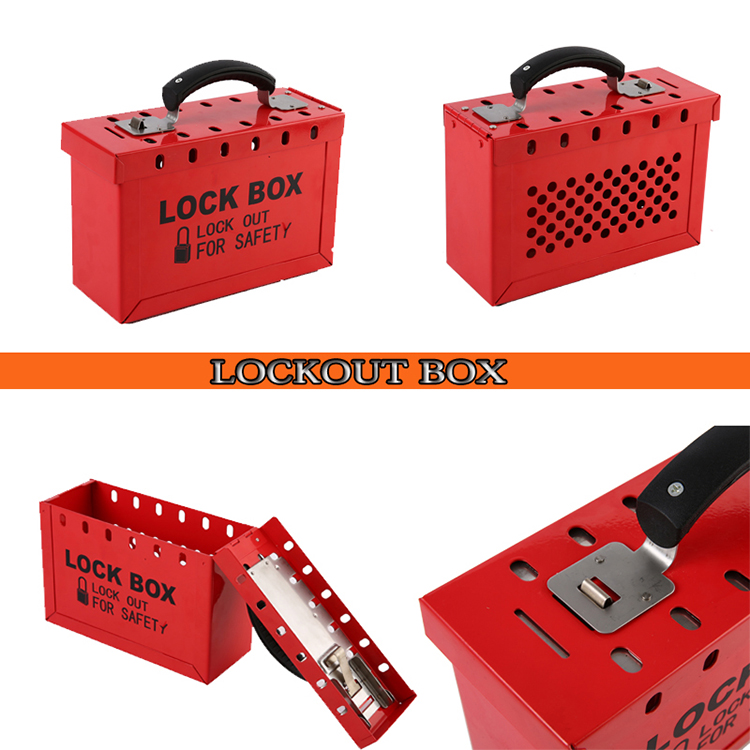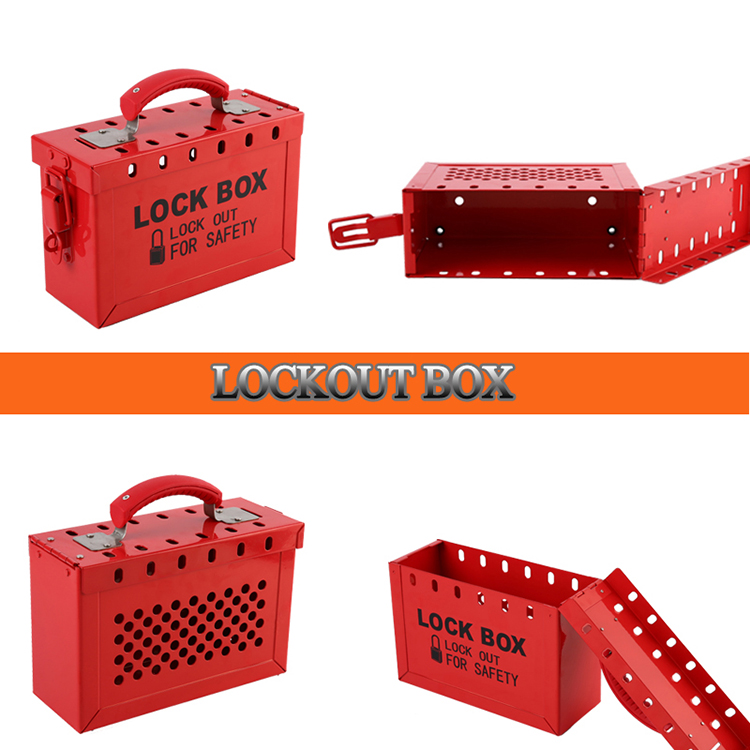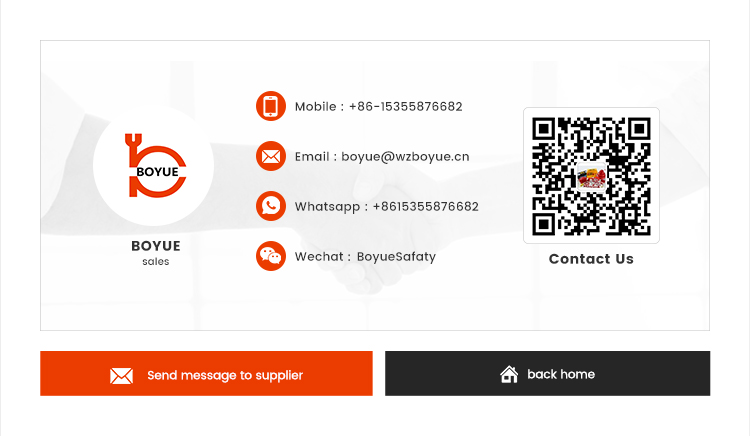 ---
---
Send your message to us:
Write your message here and send it to us