MCB loto miniature circuit breaker lockout MCPO
Product Detail
Product Tags
These durable user friendly MCB Lock-off Devices may be used to keep workers safe in many environments. They are available in many different varieties to suit your needs.
Circuit Breakers are an ideal way to centralize an isolation point on an electrical circuit, as well as providing an alternative where masses of fuses may be required. However, if you are using them to isolate a piece of equipment, they can still be reactivated by anyone who may be nearby. To this end, these Mini Circuit Breaker Lockouts provide the solution; they prevent reactivation of any circuit breaker (accidental or otherwise) and reduce the risk of electrocution while maintenance is being performed.
a) Mini circuit breaker locks are made from Nylon.
b) A safe and effective method for locking out miniature circuit breakers, commonly used in European and Asian equipment.
c) Lock with our Safety Padlocks. 
d) Devices can support padlocks with a shackle diameter up to 9/32" (7mm).
e) Easily to be installed with a push button , no tools needed. 
f) Used for single and multi-pole circuit breakers.
The circuit breaker lockout is a kind of electrical protection device, especially it relates to a lock used to prevent the circuit breaker from being operated by mistake. The circuit breaker is a switching device that carries and breaks current under abnormal circuit conditions (including short-circuit conditions) within a specified time.
Circuit breakers can be used to distribute electrical energy and manage the power supply of the factory. When the equipment in the factory is operating normally, it is necessary to lock the circuit breaker to prevent someone from turning off the circuit breaker to prevent normal production activities. When the equipment and wiring in the factory need to be inspected and repaired, the circuit breaker must also be locked to protect the maintenance safety of personnel.
| | |
| --- | --- |
| POS | POS (Pin Out Standard), 2 holes required, fit up to 60Amp |
| PIS | PIS (Pin In Standard), 2 holes required, fit up to 60Amp |
| POW | POW (Pin Out Wide), 2 holes required, fit up to 60Amp |
| TBLO | TBLO (Tie Bar Lockout), no hole in breakers required |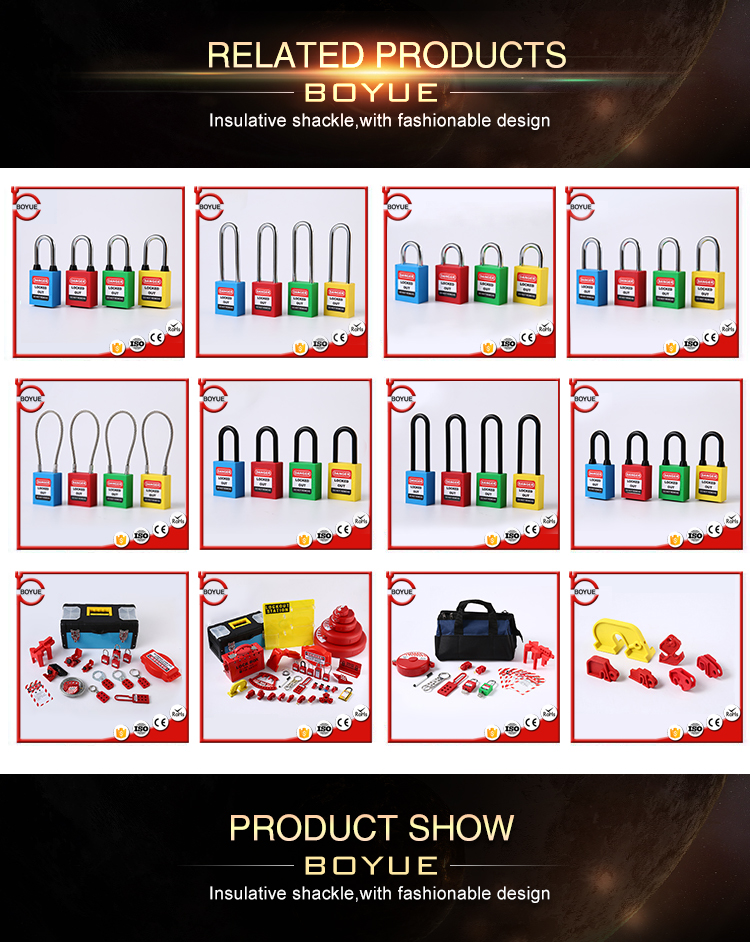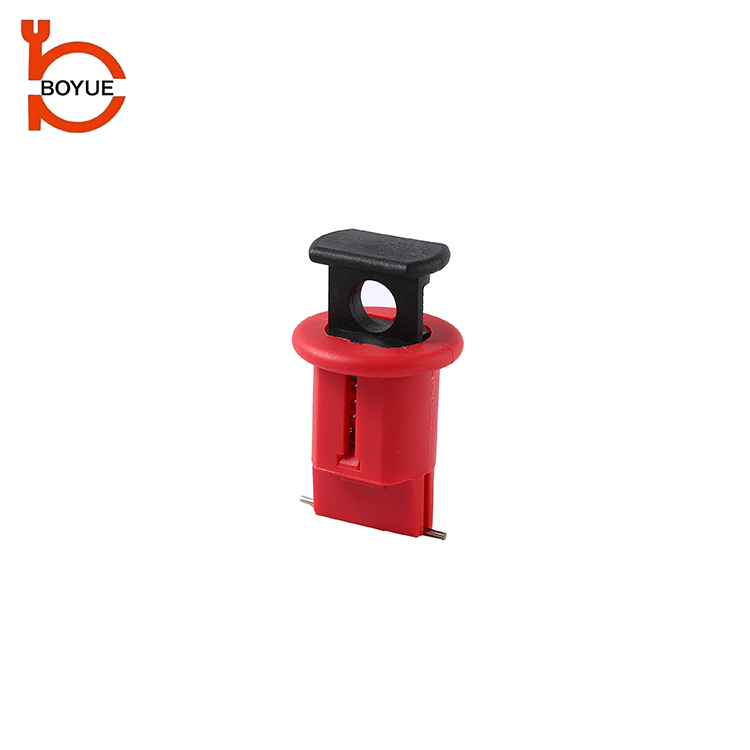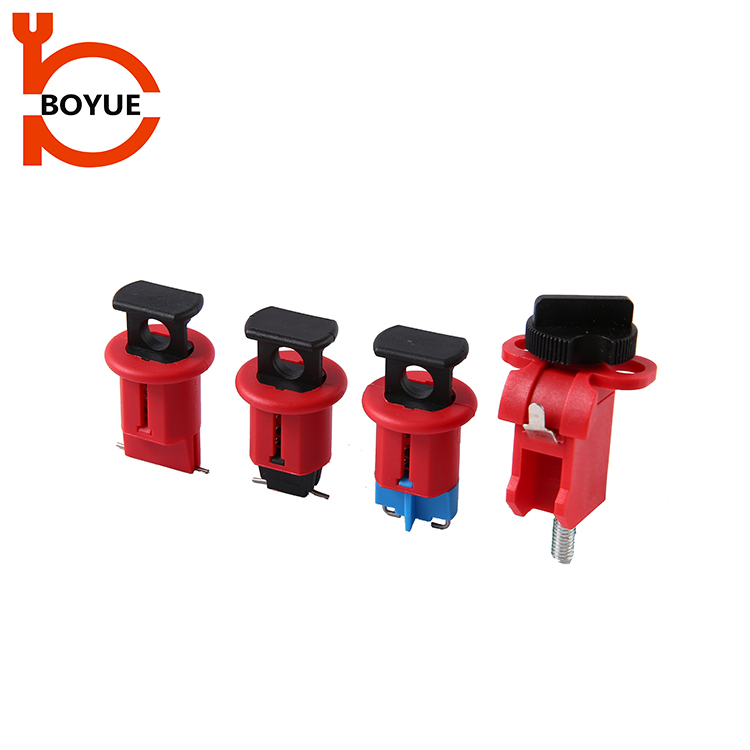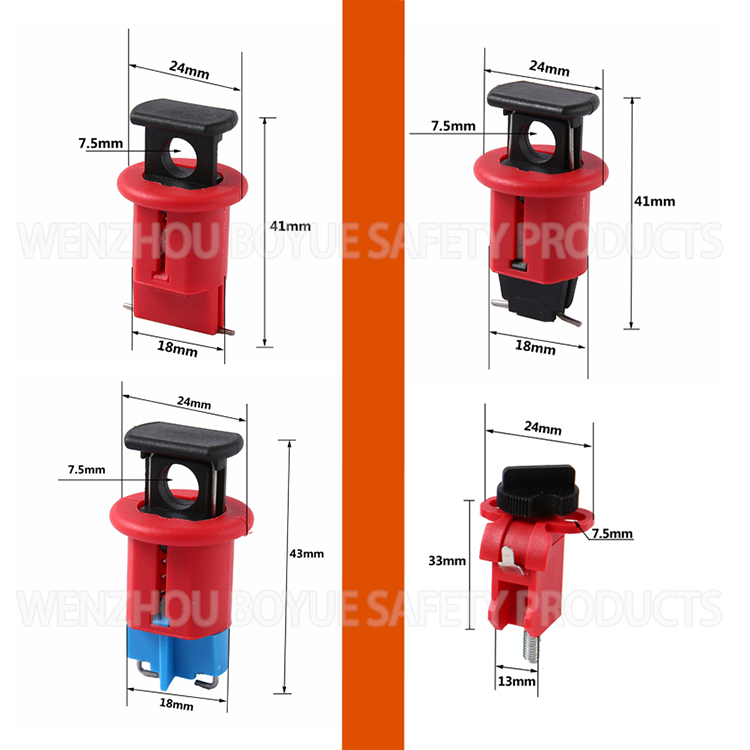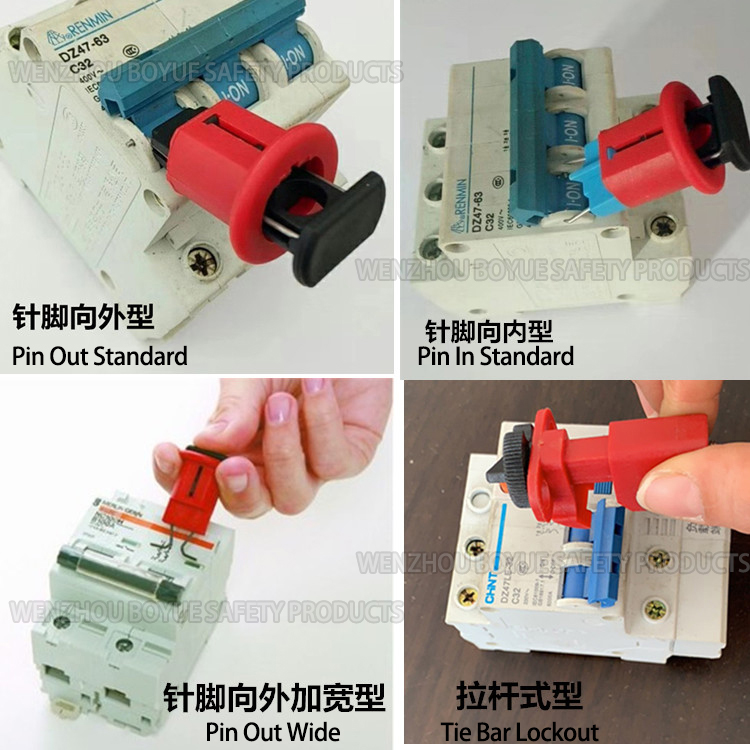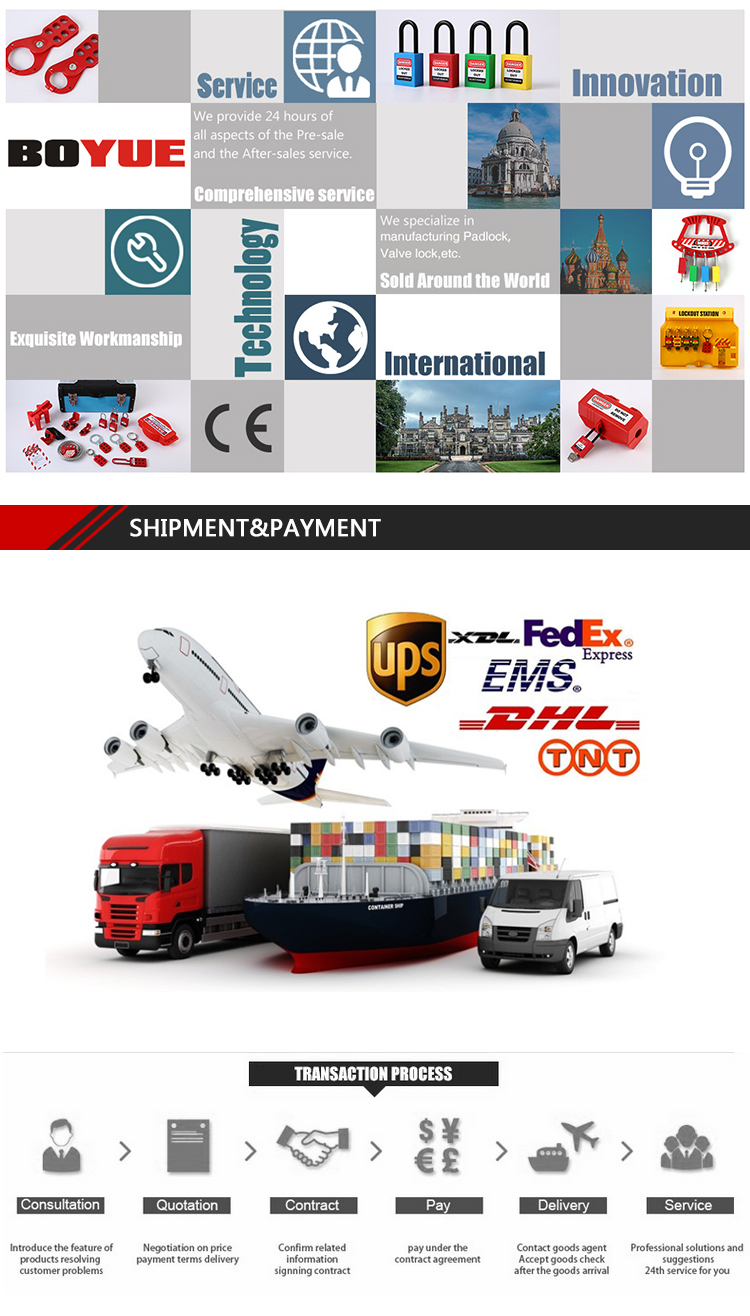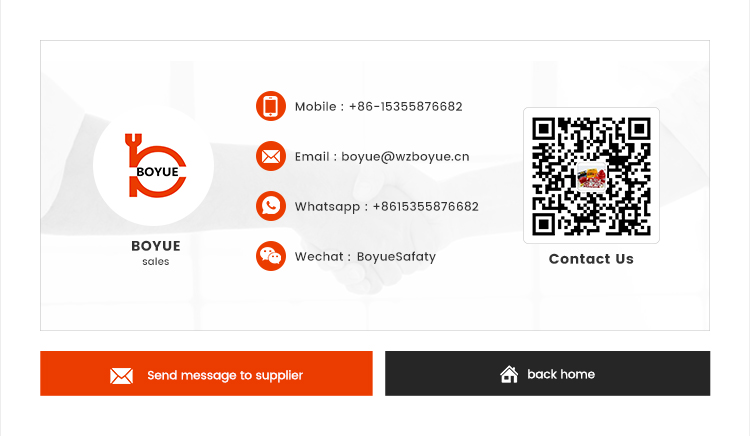 ---
---
Send your message to us:
Write your message here and send it to us