Pneumatic Lockout Gas Cylinder Tank Lockout AS-04
Product Detail
Product Tags
Pneumatic Lockout
a) Made from engineering plastic ABS.
b) Prevents access to the main cylinder valve.
c) Accommodates neck rings up to 35mm, and max diameter inside 83mm.
d) Easy and efficient installation to save your time.
e) Can be locked with 2 padlocks, lock shackle diameter up to 8.5mm. Lock with one padlock, lock shackle diameter up to 11mm.
Safety locks are used from time to time and are a kind of locks. It is to ensure that the equipment energy is absolutely shut down and the equipment is kept in a safe state. Locking can prevent injury or death caused by accidental operation of the equipment. Another purpose is to serve as a warning, such as the fire extinguishing equipment lock in the mall, which is different from the general anti-theft function of the lock.
Lockout/Tagout is abbreviated as LOTO, and the concept originated from the United States. When equipment or tools are being repaired, maintained or cleaned, the power source related to the equipment is cut off. In this way, the device or tool cannot be started. At the same time, all energy sources (power, hydraulic, air, etc.) are turned off. The purpose is: to ensure that workers or related personnel working on the machine will not be injured.
In European and American countries, there have been specific requirements for the use of safety locks for a long time. The OSHA "Occupational Safety and Health Management Regulations" Hazardous Energy Control Regulations in the United States clearly stipulates that employers must establish safety procedures and lock them appropriately according to the procedures. The tagging device is installed in the energy isolation device and stops the operation of the machine or equipment to prevent accidental supply of energy, start-up or release of stored energy, thereby preventing injury to employees.
| | |
| --- | --- |
| Part NO. | Description |
| AS-04 | The neck rings up to 35mm |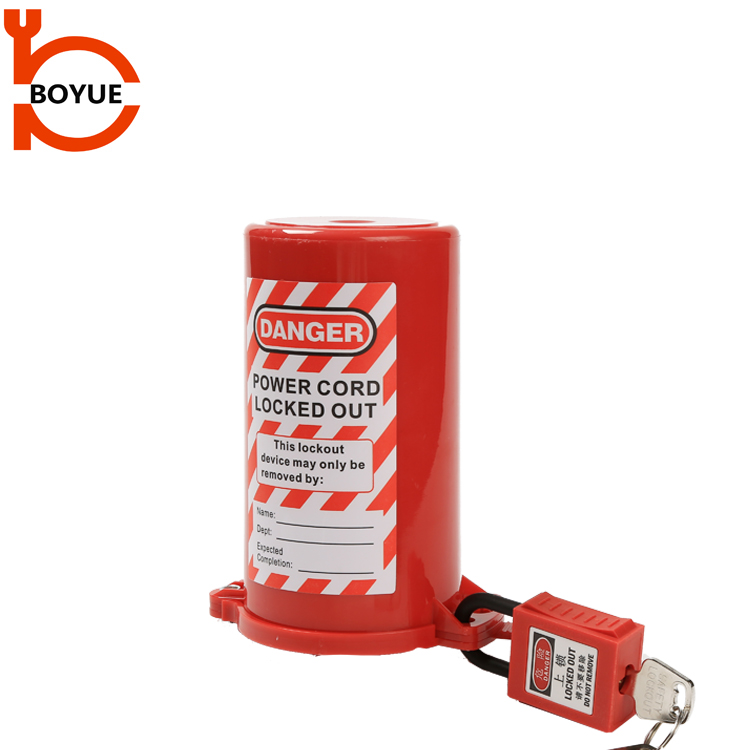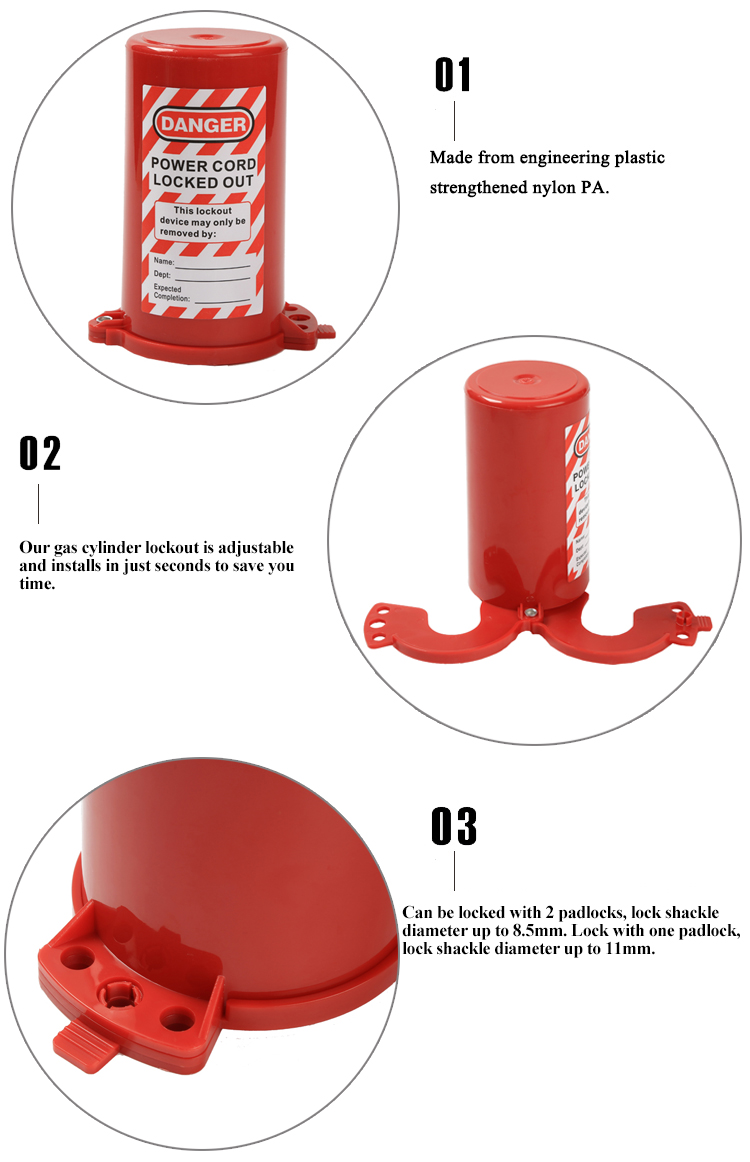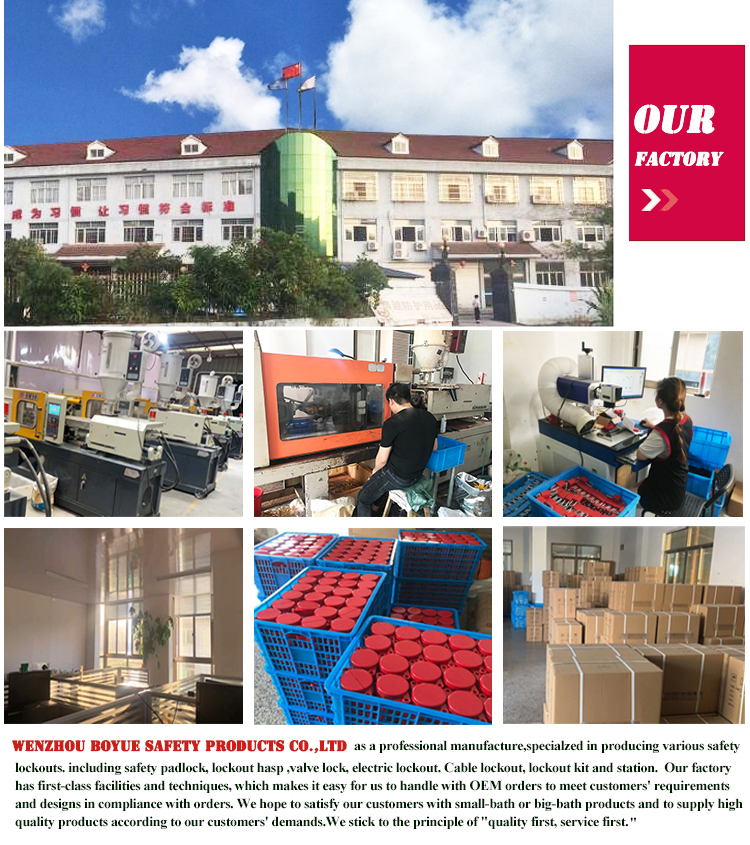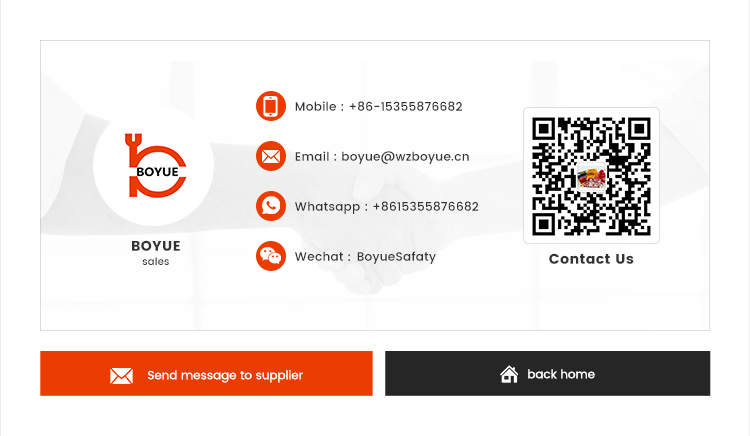 ---
---
Send your message to us:
Write your message here and send it to us