Circuit breaker lockout is a kind of safety padlock. It is widely used in circuit breaker protection locks in electronics, electrical appliances, electrical machinery, chemical industry, petroleum, metallurgy and other industries. It plays the role of warning and protection and is very important in Chinese enterprises.
So what are the characteristics of circuit breaker lockouts?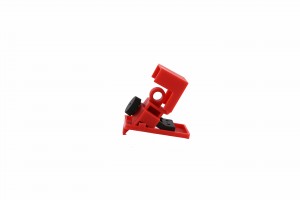 Excellent insulation performance
The circuit breaker lockout is made of high-strength resin, and the characteristics of the resin material are integrated into the circuit breaker lockout, so that it has excellent insulation performance, and the resin material has good impact resistance.
The product is easy to operate
The circuit breaker lockout has a simple and compact structure, making the product small in size, light in weight, and very convenient to lock.
High product safety
The product adopts an advanced and optimized design scheme. The whole circuit breaker lockout product is completely designed according to the structure and characteristics of the circuit breaker, with the concept of pertinence and individualization, which greatly improves the safety and reliability of the circuit breaker lockout, thereby ensuring the safety of users , to ensure the normal production activities of the enterprise.
Long service life 
Due to the particularity of the material and the advanced design of the circuit breaker lockout, the product has a long service life, reliable quality, excellent performance and high cost performance.
Warning effect
The circuit breaker lockout has the function of warning, which can make people lock the source of danger and avoid the danger to personal safety and property damage.
---
Post time: Feb-10-2022